Last night I had a couple hours in the shop, wrapped up the CB antenna repair and got started on wiring the locker. Got the cabling from the locker to the fuse block ran and disassembled the dash to figure out how to mount the new switch (and plan for the future rear locker).
So i started in CAD..Cardboard Aided Design
.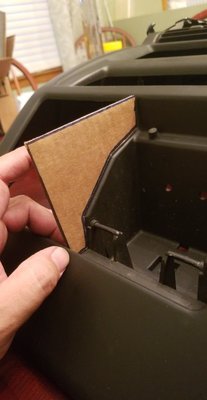 Scanned the cardboard template, and imported it into so SolidWorks to rough out a shape.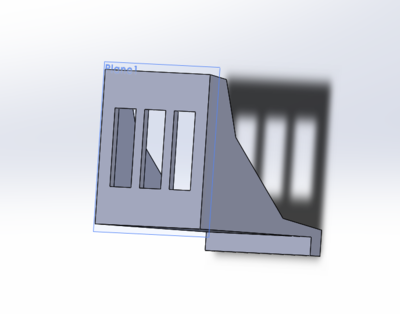 Off to the Slicer to 3D Print Rev1.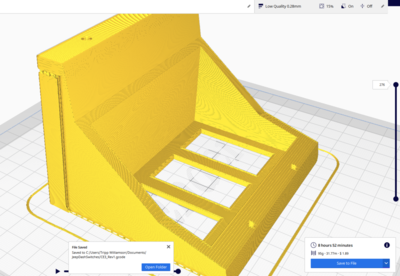 Woke up to a nice print, with a surprisingly good fit. 3D printing has made me a lazy designer, as i can iterate quickly (ish) and cheaply.
Only one small mistake, and one omission of a radius on the bottom right corner.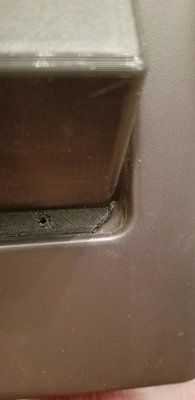 I missed the requirements for the two rectangle cutouts for the switches. But all in all im extremly happy with this design... It has the added benifit of not having to cut the dash all to pieces, and i can retain the Eaton Contura style switch. Rev. 2 Is on the printer and should be the final revision...I wonder if i could sell these? My plan is to check for clearances tonight with Rev2. I might have to adjust things to clear the shifter.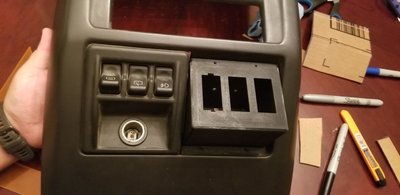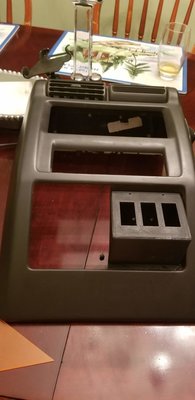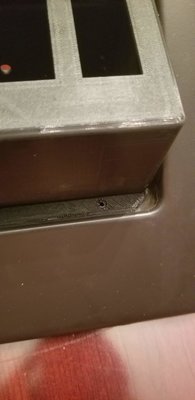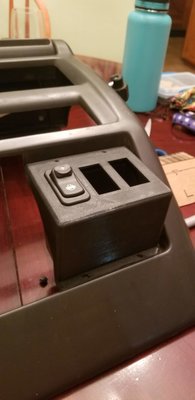 Last edited: