Wow. Let me start with that. We worked and played so hard, it's difficult to recall everything we did and everyone we met. I can say that everyone from GenRight had a great time at Jeep Beach. We got to see lots of old friends and we made many new friends. We hung with our pals from SpiderWebShade, Factor 55, RCV Performance Axles, Raceline Wheels, LEDwarehouse and CRAWL Magazine.
Here's some pics. If you got any pics of us, our Jeeps, our booth, etc feel free to post them up. We'd love to see them.
The drought in Florida means RVs can only be washed on Fridays. We may or may not have had to do a little renegade RV washing. That thing had been from Ca to AZ to UT to FL. It was filthy. We can't take it to Jeep Beach like that!!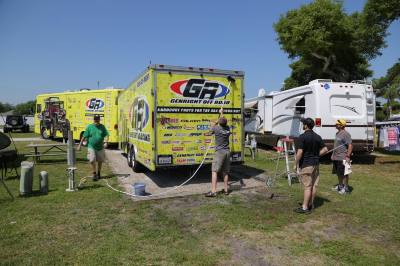 Our booth was very yellow: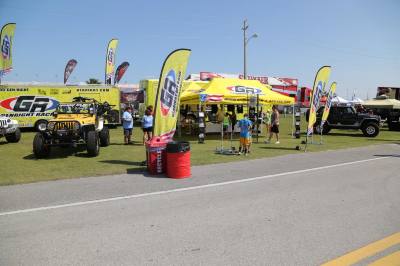 Friday night GenRight, Jeeper's Den, Raceline and SpiderWebShade hosted a party. We drained 5 kegs before the sun went down!! It was a blast!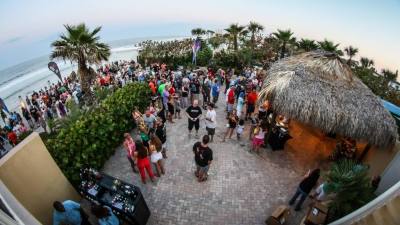 Tony took folks for rides in Terremoto all day on Saturday. He ate lunch behind the wheel and had to leave 2x to fill up the tank. 640hp uses a lot of premium fuel!!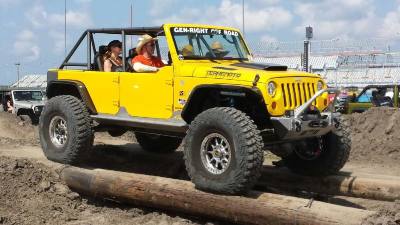 Obligatory shot of my Jeep. Terremoto got ALL the attention at Jeep Beach so my Jeep is craving some attention:
Getting lined up for the Beach Parade on Sunday. Rumor I heard was 1700+ Jeeps participated. My son rode with Tony Pellegrino in Terremoto and I think he had his picture taken 2500 times. People hear thta LS3 and the cameras come out!!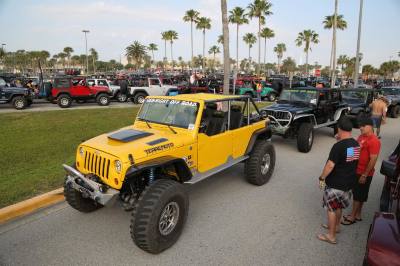 Good shot of the interior: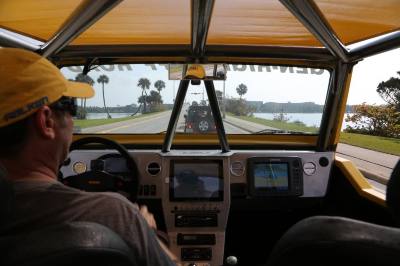 My son with his "foot out" Jeep pose: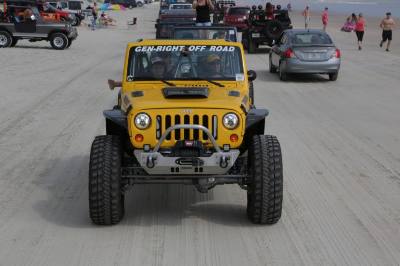 It was warm and that shade was nice. Post parade beach time was good..............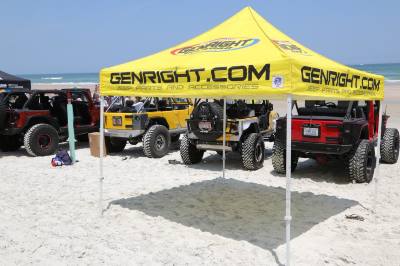 Did any of you guys make it down to Jeep beach?