I got the headliner done today at Leon's headliners at the Barnyard Flea Market. Looks good, reasonable at $375.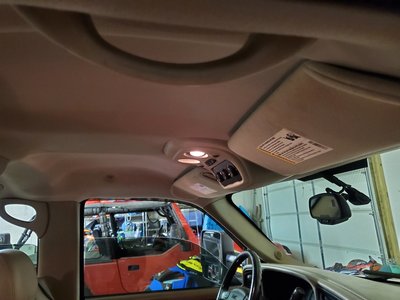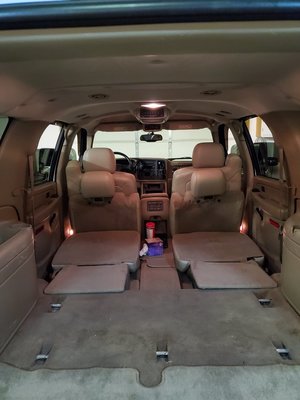 Since I took everything out of it for that job, I thought a little about my back of truck sleeping arrangements. It's plenty long and about 52" wide. I'm not sure if I want to get a full air mattress and squeeze it in or just get a twin and have some extra room down the side.
Now I need to order a driver seat base cover from the seat shop and the interior will be all good.