I had been looking for a 2500 Suburban/Yukon XL for about 6 months now. After missing out on a few, I bought a 2004 Denali and intended to swap the 6.0 and 3.73 axles from it into our current half ton with 5.3 and 3.42s. But Thursday a good looking, reasonably priced 2500 showed up on FB Marketplace. So today Burgundy and I took a trip to North GA and picked up her half ton's twin.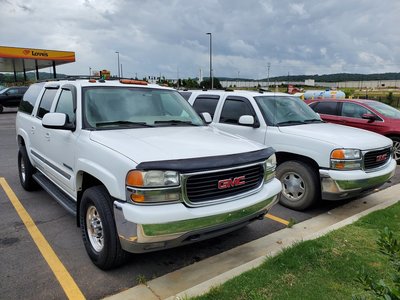 It's a 2005 Yukon XL 2500 SLT 6.0 with quadrasteer 3.73 gears 190k miles.
Long term goals are to be my all around tow rig / work truck. Be able to tow camper anywhere or tow jeep and sleep in Yukon. I want to do a little bit bigger tire, bumper/winch, etc.