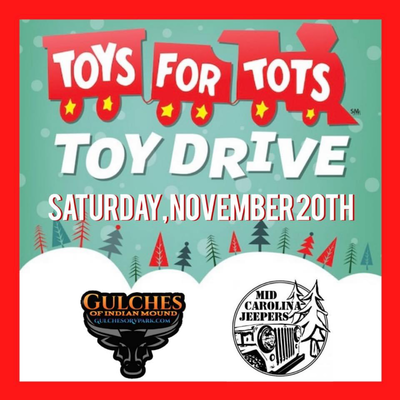 This year's Toys 4 Tots ride will be at Gulches ORV Park in Lauren's, SC.
Please bring a new, unwrapped toy in the $15-$20 range for donation. Gulches is discounting admission for those who donate.
We're looking into having a food truck on site.
Please respond in this thread or on the FB event if you plan to attend.
Some have discussed camping for the weekend, and I have site A reserved Friday and Saturday nights. If people want to camp we can, or we can use the site as the meeting location, donation table, etc.
Original discussion:
https://www.offroadsc.com/threads/offroadsc-informal-gulches-ride.6670/#post-83096
Last edited by a moderator: