Sunday August 18th, Drivers Meeting at 8:00am.
Heads up for anyone interested. There will be a big group staying at the Hampton Inn in Spartanburg Saturday night.
http://goo.gl/maps/xBTmJ
http://hamptoninn3.hilton.com/en/ho...inn-spartanburg-north-i-85-SPASCHX/index.html
This comp will be at Glendale Shoals in Spartanburg, SC. In order to beat the heat we are starting early, but the whole area has a lot of shade and is right on the river. We will be using SORRCA rules for the most part as we have in the past.
$5 entry fee per person to cover lunch and supplies.
There will be 3 Events. 2 of them will consist of a 100 gate obstacle course that is run in teams of 2. The third will be a sled pull.
We will be using SORRCA rules (SORRCA.com) for scale points, you will get bonus points toward your final score for having scale looks.
As and added bonus for this event, you will receive up to 5 bonus points for Scale Items that you would use at the river: canoe, kayak, inner tubes, umbrellas, beer, coolers, anything water, beach, river related. So pile on the scale items and get ready for a river trip like no other.
We will be running Class 2 and Class 3 at this event.
Basic Restrictions/INFO:
4x4 or 6x6 will be Allowed
No modifications between rounds, only repairs.
No tracks
No Motor Limit
No Rear Steer
No Dig, but 2wd-4wd will be allowed
must be Shaft Driven, no MOA
Must look like a truck or realistic vehicle
Must have a rail chassis similar to an SCX10. NO Twin Vertical plate Crawlers
Tubers such as a Wraith are Allowed in Class 3
Twin Hammers can be run in Class 2 with 1.9 wheels
Winches are Recommended
Tow Ropes Highly Recommended, you will be working as a team to get each other through the course.
There will be no touching.
Waterproofing recommended, water will be no deeper than 2-3" if you encounter it.
Tires must be scale in appearance. No COMP tires. For a complete list of banned tires check SORRCA rules.
If you have a question about your rig and whether it'll be allowed to run please PM me.
This event is team oriented. You will draw your team mate before the event at the Drivers Meeting. Your scores will be added together from the Sled pull and the Obstacle courses and the winning team will be picked based on the lowest total score. The event will not be timed for scoring, but there will be a time limit that you cannot go over, that will be dictated by the course. There will be no penalty for backing up or rolling over, as long as you or your partner can perform the recovery.
STUFF TO BRING:
Trucks, Transmitter, Batteries, Charger, Spare parts
Bug Spray
Sunblock
Drinks
Cameras
Lawn Chairs
$5 for entry
This thread will be updated with more info as it comes up.
This place is great for this type of event, there is a little bit of everything in the terrain, and this 100 gate course will be sure to challenge every team! So come on out and see what your truck can do!
CLICK HERE FOR MAP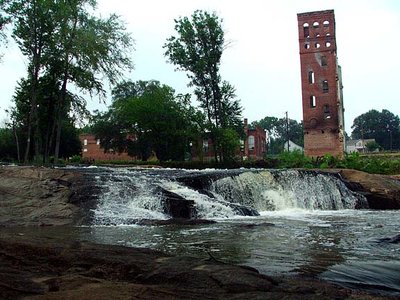 Updated Driver List:
Class 2
Brooks
Art
Bill
Cyrus
Robert
Walter
Larry
Marcus
Colby
Bryan
Logan k
Steve b
Tyson R
Tripp W
DJ
Class 3
Bill
Tony
Cory
Jon
Lee
Johnny
Marcus
Jim
Josh
Tommy
Cade
If you plan to attend please post up what class you want to run so that we can get an idea on the number of trucks running.
Last edited: