I'm not quite ready to let the Jeep drivetrain stuff go, but here's some things I bought and ended up not using that might be helpful for others.
$10 ICT Billett 551179 temp sensor adapter. M12 1.5 to 3/8" adapter. This is what you need to put stock jeep coolant temp sensor in LS head.
$75 Novak E-TX61 tach emulator. I bought it from someone who tried it on a gen IV and it didn't work for him. I went to aftermarket gauges without trying it. I can email the Novak instructions.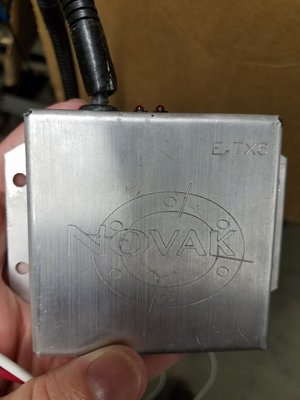 $20 Assortment of fuel line quick disconnects. There are 4 Russell 3/8" and 1 5/16" and a couple others. Disclaimer, I tried 2 of the open 3/8" fittings on my rails and was able to force them off without tools, so I didn't use them.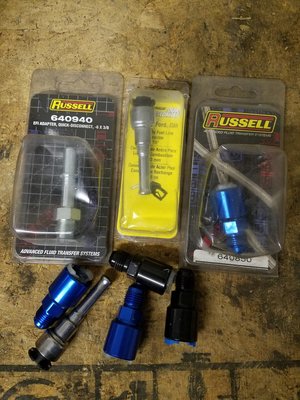 $5 dorman coolant tank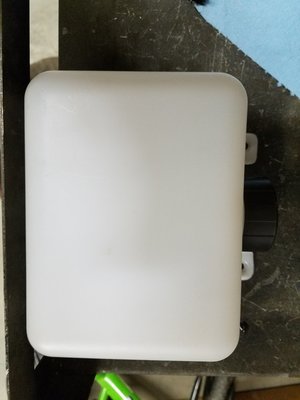 $60- Drivers side s10 conversion rear dump header, passenger side block hugger. I had to use one from each set for my application. This could be perfect for a swap in a passenger drop axle vehicle. Comes with a set of header gaskets and bolts, and collectors.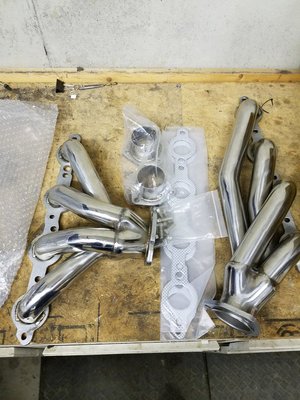 $25 factory Buick Rainier manifolds. Tight fitting rear dump, just didnt work with my driveshaft location. Also have the heat shield for these.