Around the fall of 2014 we started looking for a jeep JKU. At that time we were still seeing plenty of 2014 jeeps on the lot and fell in love with the Granite Crystal Color. We then found out we could not order a 2015 in that color as it had been discontinued. So, we spent about 6 months searching for a Granite crystal sport or sahara with the options we wanted that was new. Skip to May of 2015 and we finally found what we were looking for, but it was used...and a Rubicon. Well, it had everything we wanted but a hard top, but the price was thousands less than we had been seeing for similar jeeps. I actually found the jeep advertised by a Jeep dealer in Texas on Ebay.
So after filing the paperwork they shipped the jeep to us with a 250 mile/7 day money back guarantee.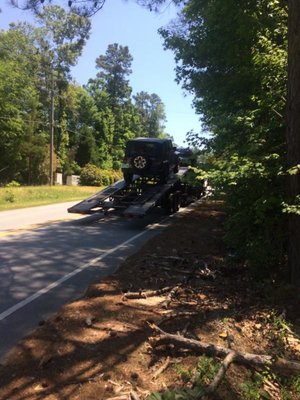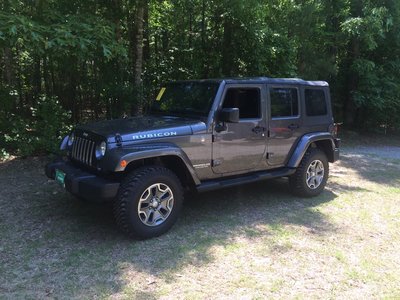 Our first trip was to the Clemson 4 wheel Poker Run. We had a great time testing it out on the trail and it was a dream to be able to pack all of our stuff with room to spare!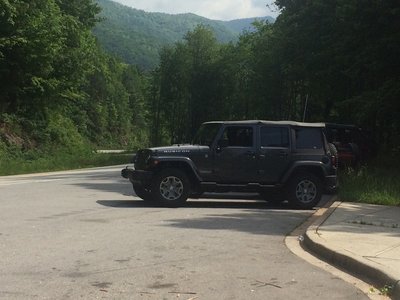 Next trip was to Carolina Beach for a week of fun.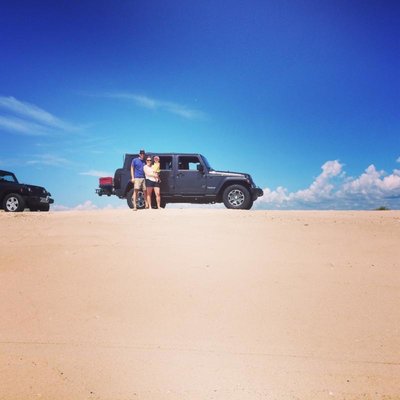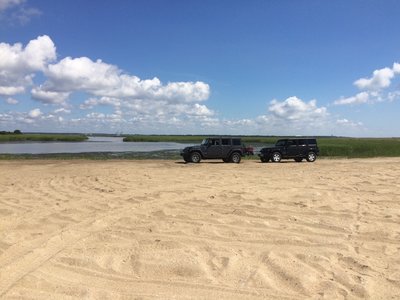 Last weekend we went to the MCJ Backwoods trip and tested out the 4wd on some muddy trails in the swamp.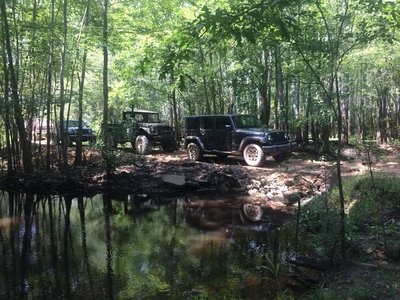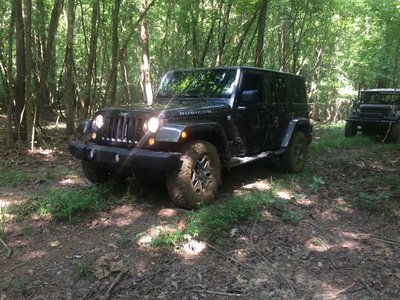 This wont be a big crazy build, but I figured it would be a good place to keep track of stuff.
Last edited: