SUNDAY SEPTEMBER 15th. DRIVERS MEETING AT 8:00AM
$5 entry per class
This includes lunch. We are not sure what lunch will be yet but I will announce it soon.
This comp will be located near Prosperity, SC.
Here is where we will be meeting Sunday Morning
http://goo.gl/maps/430nX
Drivers Meeting starts at 8:00AM with the first runs at 8:30. Have your truck Registered before 8:30.
We will be using the rules we have been discussing in this thread:
http://www.rccrawler.com/forum/sout...e-rules-scoring-judging-teams-discussion.html
There will be 4 Events. 2 (20 gate) Trail run obstacle courses, a hill climb, and a sled pull. We have streamlined our scoring and courses and this would should go much smoother than this past comp.
One of the courses has some water on it as seen in the pictures below. Its not much more than what you encountered at the River Runner Comp, but I just want to warn you. Yesterday we tested all of the water areas with Roberts stock electronics honcho and nothing was too deep. I would say nothing is deeper than hub deep if you stay on the trail.
This event will be scored individually, but we will have pairs running that are welcome to help each other. I will explain more soon.
We'll be using the SORRCA rules (
SORRCA.com
) for scale points, you will get bonus points toward your final score for having scale looks.
We will be running Class 2 and Class 3 at this event. If there is enough interest in class 1 we will look into it, but in the past it has not been more than 1 or 2 people.
If you have a question about your rig and whether it'll be allowed to run, please PM me NOW so we can sort it out or clarify anything prior to you getting out there.
Stuff to bring:
Trucks, transmitter, batteries, charger, and spare parts!
Bug spray
Sunblock.
Drinks
Cameras!
Lawn chairs if you would like to sit on something.
Now for the somewhat serious part. All entrants will need to sign a waiver. We don't expect anything to happen, but just in case...
Also, should you cause problems for others, you may be asked to leave. We're trying to keep this fun, and we don't want anyone to ruin it for others. In short, don't be a dick or throw a temper tantrum, and we'll all be fine. This is a family event, and there will be kids there, so make sure yours are under control as well. This is private property, everything we bring in goes with us when we leave.
There is a great field there on the property, if anyone wants to camp friday night you are welcome to come out and enjoy the wooded area and camp.
Here are some pictures from the trails.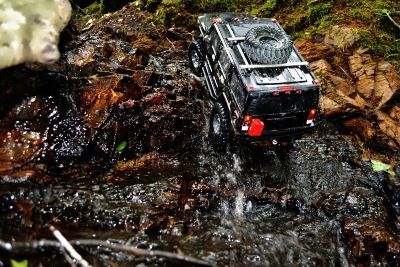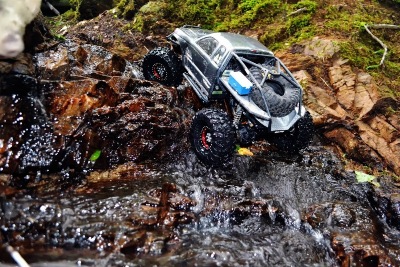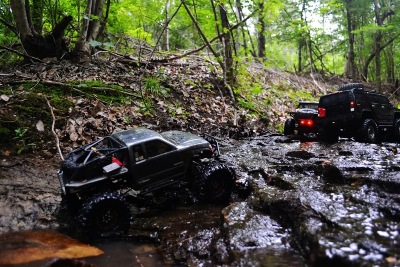 If you plan to come please post up with what class you plan to run.
I will update this thread if anything changes.
Updated Drivers List:
Class 2
skerb
jeepman1979
Ajppsc
cykb4117
wilbywise
2003edge
slashkiller
crawlininga
Vader2728
ranger00348
marlboroman
thuryat
Thetinman85
Class 3
goatsniper
Fritzn19
Bigjon
Vader2728
Hatefulboy
Six Sigma
Smokinloon
Last edited: