The Ol JKU finally got some new tars. It had a cut Irok for years so I pulled that one apart and tried a while to use the RC4x4 steelies, but the Hyrax wouldn't mount on them. Dug out the original Proline wheels and took the tiny TSLs off and used those wheels.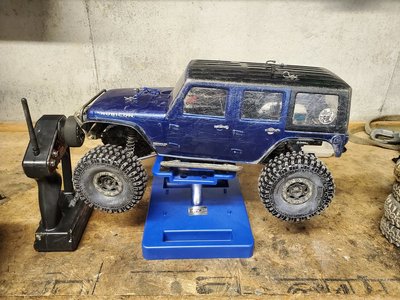 If anybody wants some cute little TSLs or the black steelies let me know.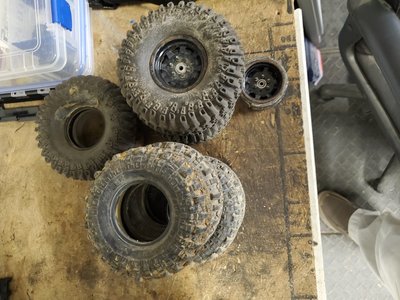 Charging batteries now and need to go through stuff to see what I need to bring.