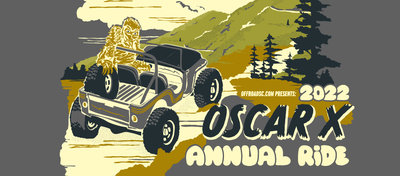 Registration will be open this month, but I wanted to go ahead and give everyone a heads up on the Cabins. I have reserved all of the cabins and you can snag one of them using the Code
OSCAR
with Stephen at Harlan County Campground. He is in the office Wednesdays - Sundays.
Current Cabin Situation is below:
Brooks B - Anglers Inn
Bill C - Riley's Retreat
Dial D - Linda's Bear Lodge
Nick A - Emily's Elk Lodge
Open - Deer Lodge
C4W - Trails Inn
Ryan P - Pappy's Coal Miner's Cabin
Jimbo - The Roosters Nest
Mike C - Cabin #10
Matt H - Judy's Place
Wayne D - Cabin #2
Tim L - Cabin #3
Taylor C - Cabin #4
Open - Cabin #5
Open - Cabin #6
Post up if you grab one of the Cabins so I can update this List. Be sure to update the reserved dates to when you will be there. They are only booked Friday-Sunday for now until each person claims one.
More Details to come.
Last edited: